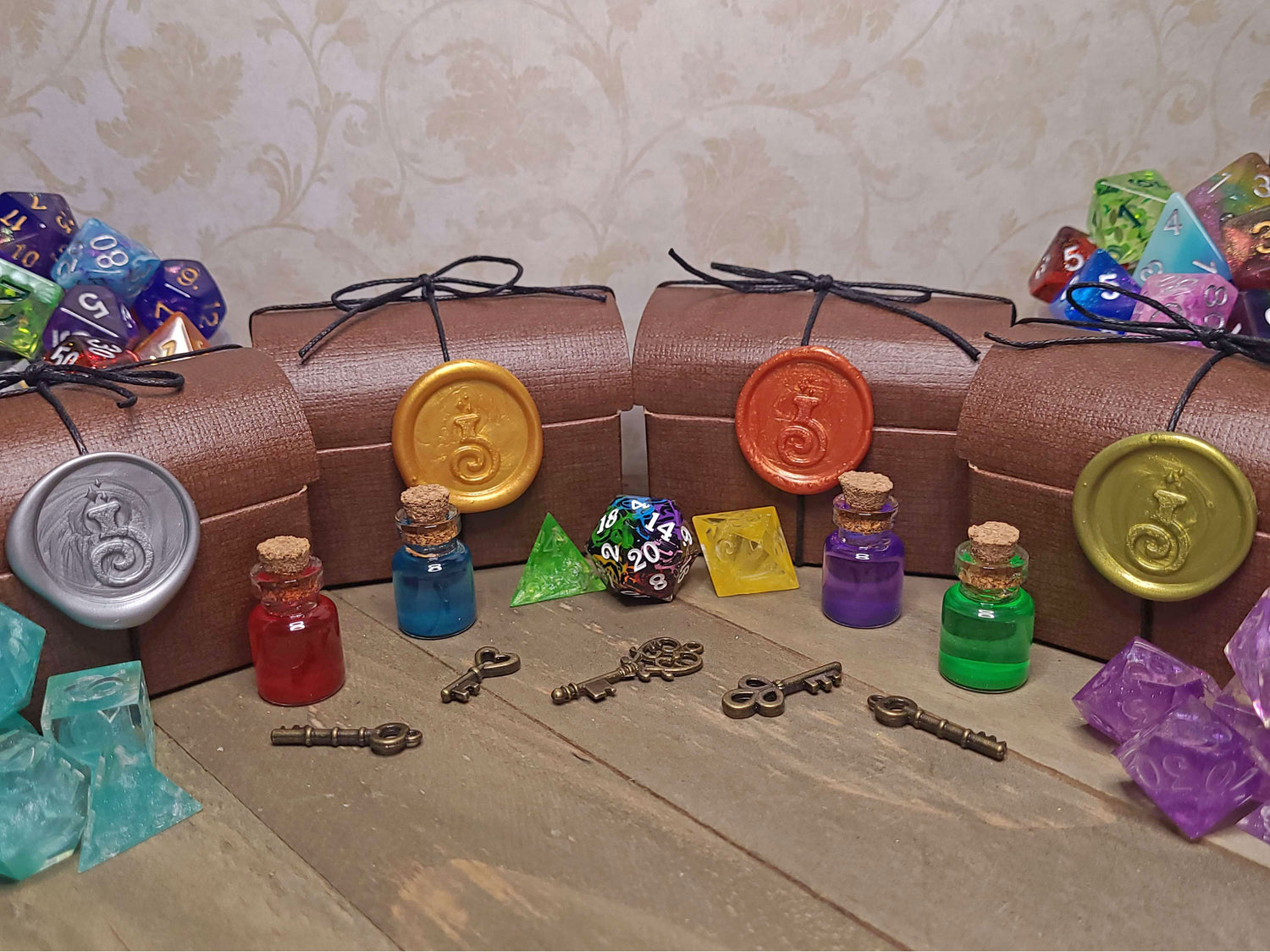 Treasure Troves!
Still looking for a gift for the holidays? Get a Treasure Trove! It comes with a variety of factory dice and a few handmade dice!
For a limited time only: all treasure troves will come with a metal dice set!
Buy Now
Shop Info
Holiday Sale ends 12/14!
Free Shipping on all orders over $150
Thank you for visiting my website! I restock my website about once a month so follow me on my social media accounts to find out when my next sale will be!
All orders will have a USPS tracking number and shipping insurance. If you have multiple orders I will merge them into one package and refund the shipping on the second order.
If you have questions about pricing or shipping please read my FAQ. If you have any other questions or concerns please email me at alchemicalgems@gmail.com
My shop will close for the holidays on 12/15! Any orders made after this date will not ship until 2024.
In addition, any made-to-order dice will not be started until January.
In Stock
Regular price

Sale price

$200.00

Unit price

per

Regular price

From $105.00

Regular price

$150.00

Sale price

From $105.00

Unit price

per

Regular price

From $105.00

Regular price

$150.00

Sale price

From $105.00

Unit price

per

Regular price

From $105.00

Regular price

$150.00

Sale price

From $105.00

Unit price

per

Regular price

$130.00

Sale price

$91.00

Unit price

per

Regular price

$130.00

Sale price

$91.00

Unit price

per

Regular price

$130.00

Sale price

$91.00

Unit price

per

Regular price

$130.00

Sale price

$91.00

Unit price

per

Regular price

$130.00

Sale price

$91.00

Unit price

per

Regular price

$130.00

Sale price

$91.00

Unit price

per

Regular price

$130.00

Sale price

$91.00

Unit price

per

Regular price

$120.00

Sale price

$84.00

Unit price

per

Regular price

From $78.00

Regular price

$130.00

Sale price

From $78.00

Unit price

per

Regular price

$40.00

Sale price

$28.00

Unit price

per

Regular price

$40.00

Sale price

$28.00

Unit price

per

Regular price

$40.00

Sale price

$28.00

Unit price

per